Export PDF: Download Edited Files as PDF
Instructions and Help about Smallpdf
If you need to save a file of any text format which you edited via pdfFiller editor or simply save a document you have found in our liary of 25 million fillable forms to your computer you can download it as a PDF with our export PDF tool. Don't forget that all the documents you work on in pdfFiller are safely stored in your account. To download the document, go to MY DOCS, select the document and without opening it, press the "Save as" button from the menu on the right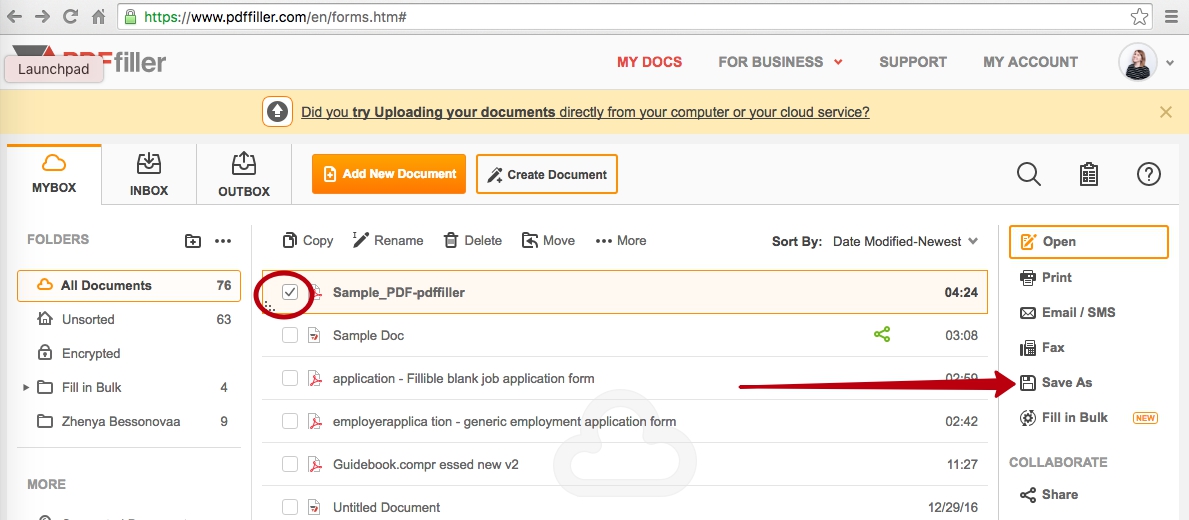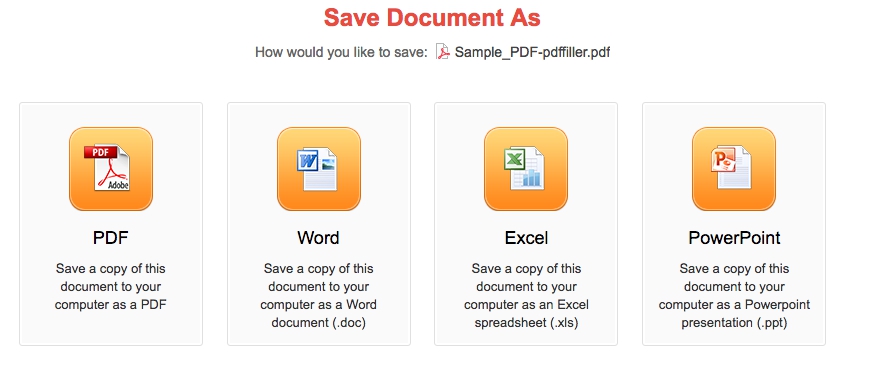 Or, open the document in the editor, and having made the relevant modifications, press the arrow on the right of the "Done" button and select "Save as" in the dropdown menu: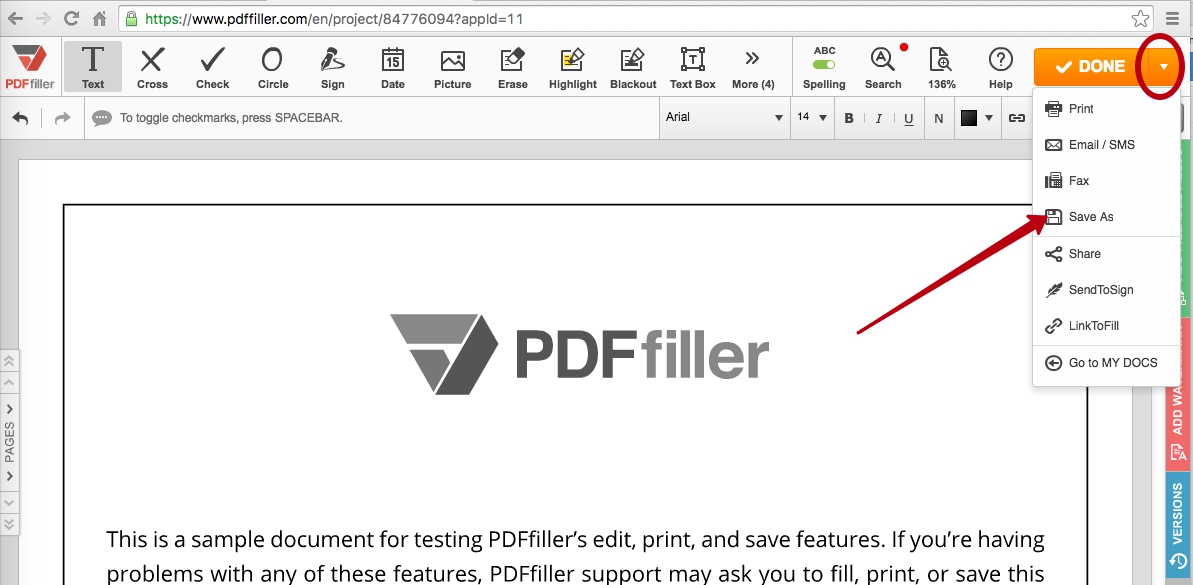 The third option is to press the "Done" button while in the editor. In the opened tab select "Save as PDF" to export a PDF:
Whichever way suits you better, in the next window you will be able to preview the document, select the pages that should be saved and you can also check the button "Print content only" if you want to save only the edits that have been made (text added, number, dates, signature etc.). The latter option may come in handy if you are going to have the document printed or a formsheet: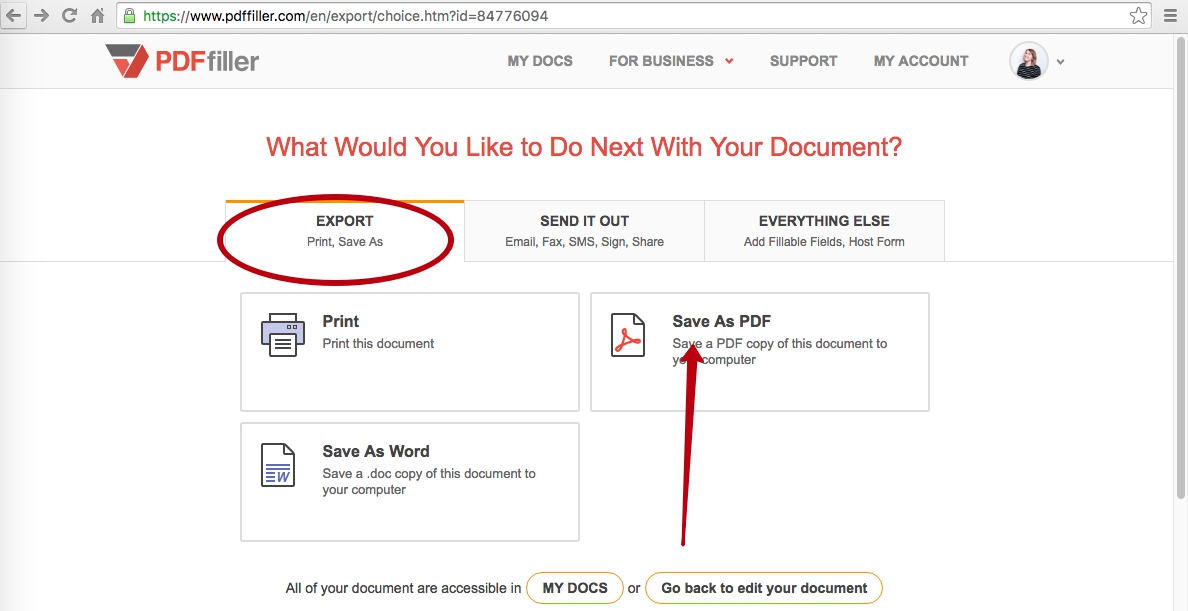 To check and change the saving options, click the "Settings" button: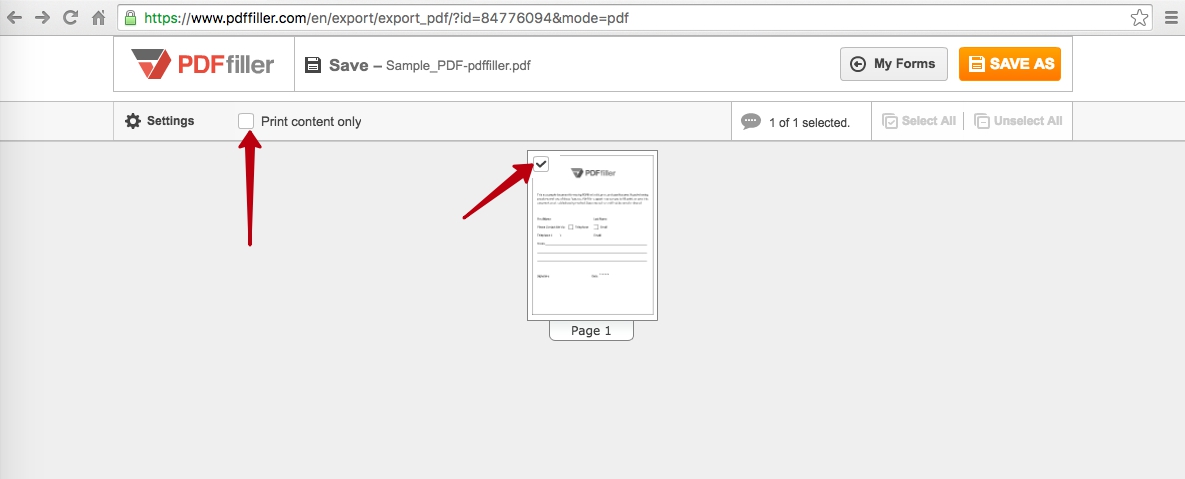 Now that you are ready to Save the document in PDF format, click "Save as" on the right and confirm it in the pop-up window:

Depending on your computer settings, your PDF document will automatically be saved in the default folder or you will have to choose one.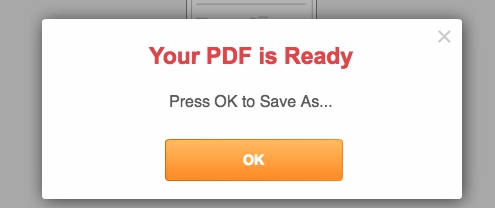 How Do I Download a Document as a PDF?
01
To download a document as a PDF, go to MY DOCS in your pdfFiller account and select the appropriate document.
02
Click the "Save as" button in the menu on the right or open the document in the editor, click the "Done" button or arrow on the right and select "Save as"".
03
Preview the document, select the required pages, change settings before downloading.
04
Click the "Save as" button to download the file to your computer.
For pdfFiller's FAQs
Below is a list of the most common customer questions. If you can't find an answer to your question, please don't hesitate to reach out to us.
Export Your Documents to PDF, Word, Excel, and Powerpoint with pdfFiller
What is pdfFiller?
pdfFiller is an online PDF editing platform. With pdfFiller, you can search for, edit, store, print and export PDF documents online without downloading and installing any software. pdfFiller also allows you to access and edit PDF documents from any device anytime.
Can I download a PDF document?
Yes. pdfFiller.com allows you to edit a document of any text format, scanned form, application, contract document, license form or certificate with our various tools and features and download it as a PDF.
How to download as a PDF?
To download the selected PDF file, choose the "Save as" option without opening the document, or open it in the editor, make edits if necessary and then click the "Done" button or arrow near it to see the dropdown menu, in which you can select the "Save as" option and then choose PDF format.